1 – Fokion Zissiadis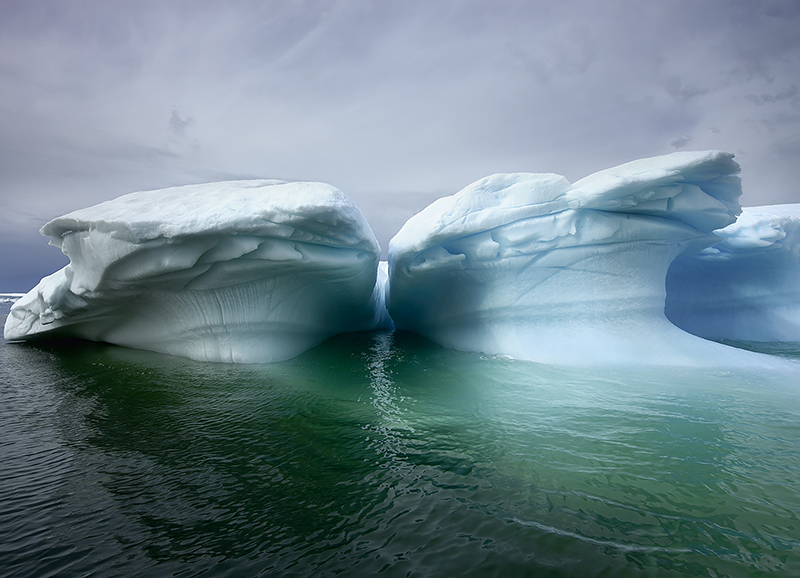 Fokion Zissiadis was born in Thessaloniki in 1956. He studied architecture at the Aristotle University of Thessaloniki and went on to do a Masters degree at the University of Pennsylvania in Philadelphia USA, graduating in 1983. His career to date has been in the hotel and tourism sector, continuing the family tradition as a shareholder in the well-known Sani Resort in Halkidiki and Vice President of Sani S.A.
He first took an interest in photography – mainly photographing buildings and urban landscapes – during his years as an architecture student. Later it was nature, on a small or large scale, which became his narrative priority, while he gradually developed more personal, interpretative views of the landscapes he sought to capture. His photography expressed a desire to preserve a wide-angle "view through a personal window" on the world around him. An active man with a passion for the natural world and a love of adventure, he planned journeys to particular destinations where nature reveals the primitive building blocks of which she is made, where the great age of the natural landscape is to be seen, where the visitor is challenged to engage fully and completely with the natural world around him.
His photographic work covers a wide range of geological phenomena and diverse terrains: deserts, glaciers, savannahs, volcanoes, rivers, seas, mountain ranges and uplands. He has visited and photographed locations as varied as Peking, Moscow, New York, Los Angeles, Buenos Aires, the capital cities of Europe, Egypt, Patagonia, Botswana, Namibia, South Africa, the Bahamas, Israel, Cappadocia, Constantinople, Malta, Oman, Qatar, Dubai and, most recently, Iceland.
His photographs use a keen geometrical sense to interpret the quintessence of the landscape with all those features through which the genius loci is expressed. Through his personal photographic idiom, Fokion Zissiadis expresses his own aesthetic sense of moment and place. The dwarfed human figures almost always included in his photographic compositions create a strong sense of the insignificance of man when confronted with the grandeur and majesty of the natural world. On all his photographic journeys he is accompanied by his lifetime partner and advisor – his wife Mata Tsolozidi Zissiadis.
2 – Urszula Tarasiewicz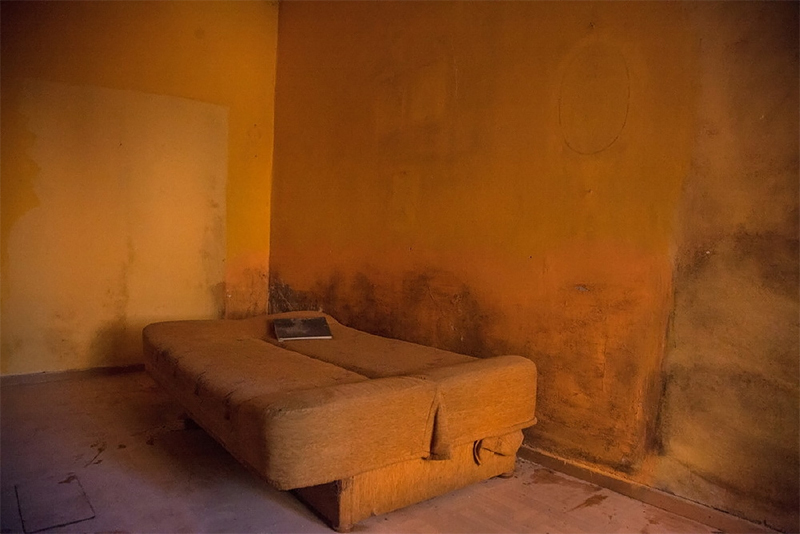 Urszula Tarasiewicz /b. 1975/ studied Photography at the Leon Schiller National Higher School of Film, Television and Theatre in Łódź, Poland. The works from the series New Urban Legends which are on display at the andel's Hotel in Łódź /curator Lucyna Sosnowska/ have won the portrait category at the 2010 Curator's Contest of the Photo District News Magazine, the 2012 New Talent Award of the German edition of the FotoMagazine, as well as the contest of the Norwegian photography magazine Fotografii for a place at the 17#Debutantutstilling 2012 exhibition in Oslo. The New Urban Legends series has been exhibited in, among others, the Milk Gallery NYC (2010).
Other photo series by Urszula Tarasiewicz have been shown internationally: in the US at the Critical Mass exhibition (2012), the series The Future Is So Bright created in Norway during the Artist in Residence program at the Halsnøy monastery was presented at a group exhibition in Norway in 2013 and in Warsaw in 2015 at the Ja to Ktoś Inny show /curator Klima Boheńska/, at the Krinzinger Galerie in Vienna during the group exhibition Call Me on Sunday (2014, curator Ursula Maria Probst), at the Jam Factory gallery in Oxford (2014), in Stuttgart at the Face to Face show (2014), at the Bunkier Sztuki gallery in Kraków during the show Kasa z Widokiem /curator Lidia Krawczyk.
3 – Elaine Ling
Elaine Ling was an exuberant adventurer, traveler, and photographer who was most at home backpacking her view camera across the great deserts of the world and sleeping under the stars. Born in Hong Kong, Elaine Ling has lived in Canada since the age of nine. Upon arrival in Canada, Elaine was exhilarated by the freedom of space and began her attraction to Stone and places of Nature. She studied the piano, the cello and medicine. Since receiving her medical degree from the University of Toronto, she has practiced family medicine among various First Nations peoples in Canada's North and Pacific Northwest as well as on the other side of the world, in Abu Dhabi and Nepal.
Seeking the solitude of deserts and abandoned architectures of ancient cultures, Elaine Ling has explored the shifting equilibrium between nature and the man-made across four continents. Photographing in the deserts of Mongolia, Ethiopia, Madagascar, Timbuktu, Namibia, North Africa, India, South America, Australia, American Southwest; the citadels of Ethiopia, San Agustin, Persepolis, Petra, Cappadocia, Machu Picchu, Angkor Wat, Great Zimbabwe, Abu Simbel; and the Buddhist centres of Myanmar, Laos, Vietnam, Tibet, and Bhutan; she has captured that dialogue.
Ling's photographs, widely exhibited and published, are in the permanent collections of numerous museum and private collections including the Bibliothèque Nationale, Paris, France; Musée de la Photographie, Charleroi, Belgium; Fotografie Forum International, Frankfurt, Germany; Museet for Fotokunst, Odense, Denmark; Centro Portugues de Fotografia, Porto, Portugal; Scavi Scaligeri International Centre of Photography, Verona, Italy; Fototeca de Cuba, Havana; Lishui Museum of Photography; Museum of Fine Arts, Houston, Texas; Brooklyn Museum, New York; SE Museum of photography, Florida, the Cleveland
In Canada, Ling is in the collections of the National Gallery of Canada, Ryerson University, Art Gallery of Ontario, Royal Ontario Museum, the Canadian Museum of Contemporary Photography. Her international publications include work in View Camera, Photo Technique International, The Polaroid Book, Italian Zoom Magazine, Orion Magazine, Viktor Magazine, BMJ and Aperture.
When not photographing, Dr. Ling practiced family medicine in Toronto and played cello in Orchestra Toronto, a community orchestra. She was a fellow of the Royal Canadian Geographical Society.
4 – Ofir Barak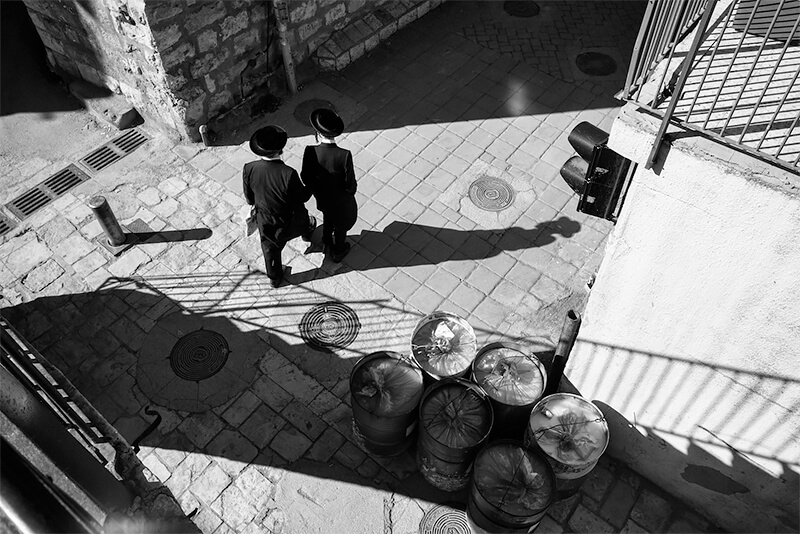 My name is Ofir Barak, I'm a photographer based here in Jerusalem.
I can honestly say that I have been an artistic person all my life. I started out as a painter and was very passionate about it from a very early age. In 2013 I was lacking the motivation to create I was frustrated and I decided to put it aside and look for a new path to express myself through art.
I needed to travel somewhere and clear my mind and look for answers. In order to move beyond my struggle, I needed to surround myself with every form of art I could find – literature, poetry, paintings, architecture – anything goes. I remembered that the museums in D.C have free admission, so I decided to go there. Each day I wandered into a different museum and enjoyed the art galleries. One day, accidentally, I entered an exhibition of a photographer from the wrong side – where people exit. I didn't know who the photographer was, but I was struck by his images.
At that moment, I had an epiphany – this is what I want to do. This is what I can do. I spent two hours at the gallery and realized that I just couldn't consume it all in once. I went back there three more times to learn about the photographer – Garry Winogrand and each time I focused on different photographs. In the exhibition there was also a small screening room showing his famous talk at Rice University. I took a notebook with me each visit and sat at the corner of the room – writing down what I want to achieve and how. After returning home, i decided to work on a first project of my own.
Between the years 2014 and 2017, I photographed constantly and on a weekly basis the neighborhood of Mea Shearim. I attended protests, holidays and weekdays tring to present a full documentation of a religious society here in Jerusalem. After 3 years and 15k pictures, a self published book was released under the title of "Mea Shearim – The streets".
The project was well received within the world of photography rewarding me a Magnum Photos prize for the street photograph of the year, and a nomination for a Hasselblad masters in 2018. Parts of the project were exhibited in different locations including the jewish museum in berlin, the Lucie foundation – Month of photography photo book exhibition in the Us and many others.
After completing this project, I have realized it has now become a starting point to a much larger project regarding religion in Jerusalem and a three parts books. The book is sold here at the event and if you liked the talk, feel free to take a look in the open copy and purchase one.
5 – Joe Vitone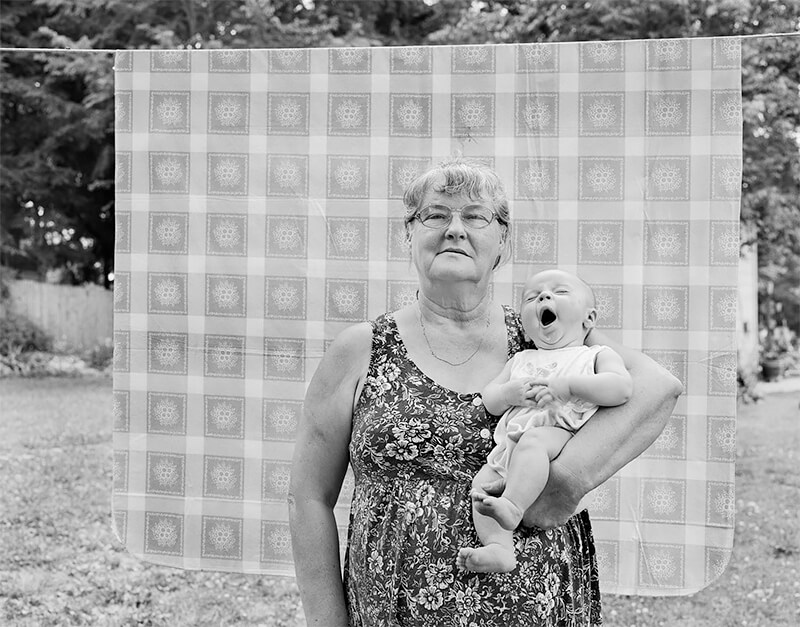 Joe Vitone is a documentary fine art photographer and educator living in Austin, Texas. His work consists of large format portraiture and landscape in the United States as well as panoramic and other views examining cultures abroad. He is Professor of Photocommunications at St. Edward's University in Austin, Texas where he has lived with his family since 1991. He teaches traditional as well as digital photography and electronic media. He has received a National Endowment for the Arts fellowship in photography and been a Fulbright scholar in Costa Rica as well as a Fulbright Specialist in the Apulia region of southern Italy. In both Costa Rica and Italy, Vitone's work centers around small-scale family based agriculture. In addition to presentations given in the United States, he has lectured on his photography in Australia, China, France, Germany, Hungary, Italy, Japan, Malaysia, Thailand, and Vietnam.
Involved in international education, he has led American students on study abroad programs in China, France, Japan, and Thailand. With a focus on documentary photography, he has worked with students outside of the U.S. in Australia, Costa Rica, France, Italy, and Thailand. His work has been exhibited at a number of venues including one-person exhibitions at the Hungarian Museum of Photography, the Akron Art Museum, and the Instituto Cultural Peruano-Norteamericano. His work is held in a number of collections including the Cleveland Museum of Art, the Center for Creative Photography, the Museum of Fine Art, Houston, Hungarian Museum of Photography, and the Smithsonian Institution National Museum of American History.
6 – Juanan Requena
Juanan was born in an arid village in La Mancha, where he was captivated by the horizons as he built huts among the maize fields. Following beautiful failures and continuous drifts, he moved to the South Sea, where he learnt hendecasyllables and quejíos selling books and serving coffees. He became a traveller while wiring the tours of rock 'n' roll bands and filling up endless diaries. In this way, he roamed nomadically, covered in salt residue and shrouded in doubts, until he persuaded himself that poetry and the gaze could converge in the same incandescence. Today, he still strives incessantly to reflect this struggle.